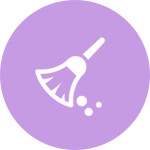 Luxury Cleaning
Our referred cleaners, who use quality, eco-friendly cleaning products that are non-toxic and safe for your family, pets, and the environment.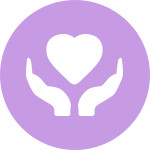 Commitment to Health
Our focus is on promoting well-being in the home through natural, holistic safe cleaning services for your pets, and family.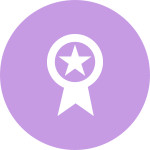 Just The Best
Gold Medal Winner of 2015 & 2016 Penninsula Beacon Readers Choice Awards for
Cleaning. 2016 Customer Service Business of the Year Award 2nd Place.
What is special about Tranquil Home?
Our high quality  referred cleaners will not only make your home sparkling clean but the aesthetic of the home will be enhanced as well. The services will be comparable to that of a 5-star hotel. First and foremost we are a company that is committed to the health of our planet and our clients. Your referred cleaners will only use eco-friendly and non-toxic cleaning product. These products are safe for you, your children, and your pets.
Our  cleaner will provide a more detailed level of service than most other cleaning companies
. They are committed to providing excellent client services, and to ensure our high standards we make sure to receive several testimonials before sending them to our clients.
Some of our referred cleaners can provide special amenities unique only to our services such as apartment aromatherapy, complete bedroom turn-down service and personal organizing
Personnel Service area of operations
Bankers Hill
Cardiff by the Sea
Carlsbad
Carmel Mtn Ranch
Carmel Valley
Chula Vista
Coronado
Del Cerro
Del Mar
Eastlake
El Cajon
Encinitas
Escondido
Hillcrest
Imperial Beach
La Jolla
La Mesa
Lakeside
Lemon Grove
Lomas Santa Fe
Mira Mesa
Mission Beach
Mission Hills
Mission Valley
Normal Heights
North Park
Oceanside
Pacific Beach
Paradise Hills
Point Loma
Poway
Rancho Bernardo
Rancho Del Rey
Rancho Penasquitos
Rancho San Diego
San Carlos
San Diego
San Luis Rey
San Marcos
Santee
Scripps Ranch
Solana Beach
South Park
Spring Valley
University City
University Heights