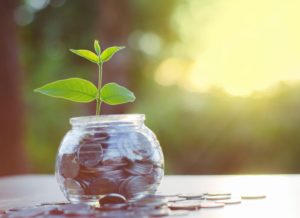 You don't have to spend a lot on name brand eco-green cleaning products to get started with non toxic, chemical free cleaning.
Make your own in minutes from items you may already have in your kitchen.
Here are 7 easy recipes that will clean your entire home with 3 simple ingredients.
The Basics:
White vinegar
Baking soda
Lemons
Vinegar cuts through kitchen grease and other sticky build ups because it's acidic. It cuts through soap scum and makes mirrors and glass sparkle.
Baking soda has too many uses to mention. It neutralizes odors, helps to remove stains and cleans just about anything.
Lemon juice is a natural disinfectant with an uplifting fragrance.
You can make a simple household cleaner for pennies by mixing half a squeezed lemon and optional rind in 4 cups of hot water, 2 tablespoons of baking soda and a quarter cup of white vinegar stirring well. Let cool and strain. Put into a spray bottle and use for kitchen counters, and floors.
Use straight lemon juice and an old toothbrush for cleaning grout.
Sprinkle a little baking soda onto a dampened paper towel or clean sponge for the toughest refrigerator stains.
For wood floor cleaning with a shine, combine half a cup of white vinegar and one teaspoon of vegetable oil to a gallon of water. Don't use vinegar on waxed floors and be sure to rinse so the floor isn't slippery.
2 cups of distilled or filtered water and 2 tablespoons of vinegar for your glass and mirror cleaner.
For granite countertops, put a quarter cup of rubbing alcohol and 3 drops of natural dish soap into a 16oz spray bottle. Fill the rest of the bottle with water and shake.
For all surface furniture, combine a half cup of vinegar to a half gallon of water. For shine on wood, add a few drops of vegetable oil.
If you're feeling adventurous, put in a few drops of your favorite essential oil for fragrance and extra antibacterial properties. The citrus oils are especially inexpensive and a little goes a long way. Dr Bronner's Castile soap can be added to your surface cleaners and is well worth the investment. It will last through many bottles of home made recipes.
Here is a potent bathroom cleaner recipe;
1 2/3 cups baking soda
1/2 cup liquid soap
1/2 cup water
2 tablespoons white vinegar.16-ounce squirt bottle with closing cap
Clean the inside of the toilet by sprinkling a cup of baking soda around the bowl then a cup of vinegar. Close the lid for 30 minutes and let it sit then scrub with a toilet brush. Rinse the brush after with a vinegar and water solution over the toilet before placing back on its stand.
Use another old toothbrush dipped in lemon juice for bathroom grout cleaning.
Have fun saving money without exposing your lungs to harsh chemicals.